Spring and summer are great times of the year to finally clean out that garage!
Here are just a few tools to help you with the most common garage problems.  If you like something you see, just click on it to purchase!
Before you get started here are a few things to remember:
1.  Use a warm, sunny day to organize so you can pull items out to sort.
2.  Make sure you have  broom and other cleaning products on hand to clean the space once everything is out.
3. Determine if you want to paint the walls or floor and plan accordingly.
4.  Don't bite off more than you can chew.  Have a back up plan in case of rain or you run out of time.  This is a great project to get the whole family involved in!
Recycling-Get the sticky recycling out of the kitchen and put it in the garage.  Use easy to carry and empty containers like these to organize recycling anywhere. Plastic works best so it is easily cleaned.

Chances are you have bikes in the garage. Kids' bikes, adult bikes, assorted sizes, styles, etc. If you have bikes you aren't using every single day (or just use seasonally), think about storing them OFF the floor. Use valuable ceiling space with this bike rack:
If you have an abundance of sports equipment in the garage, corral it in baskets like these. These are also great for swim "noodles", life jackets, sand toys, etc.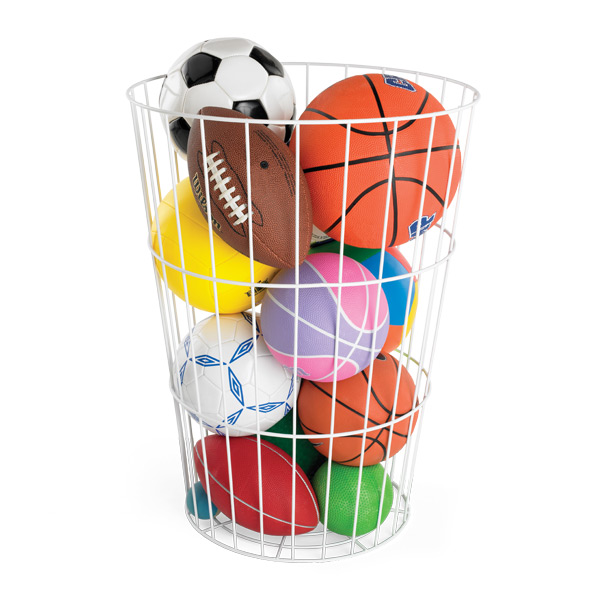 If you're looking for a total transformation (and maybe a gift for the whole family!), take a peek at the customizable Elfa systems. Now offering specialty tool and garden organizers! I love these!