Lots of parents want to keep clothes for their next child.  However, most people find this to be such a challenge that their next child rarely gets to wear them!  Here are a few tips I like to use when helping my clients store clothes that are "to be worn".
I like to use clear containers.  This way, even if the label falls off, you can se what's inside.  I also like to use small containers.  Often people think bigger is better.  Particularly true of tiny kids' clothes, too many fit into a tote to make it easy to sort through.
I like these bins from The Container Store: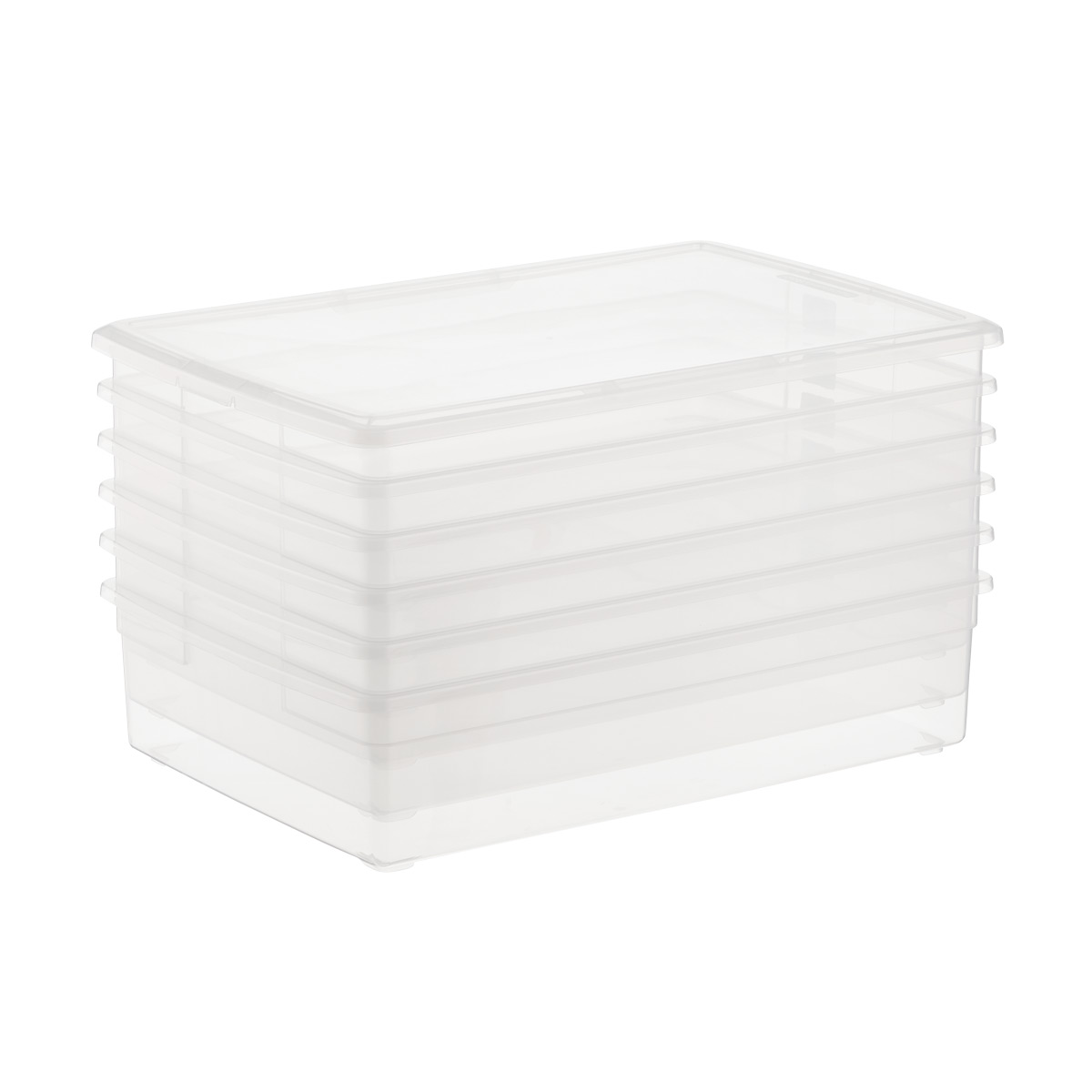 They are sturdy, available in a few sizes and clear.
Start dividing the clothes into sizes. If you have a lot, use more than one bin. If you need to, divide the clothes in a particular size rage by season as well.
When putting things into totes, I suggest using the method of "storing vertically". This means you will fold the items so you can store them next to each other instead of on top of each other. You will fit more into the tote and you will be able to see everything quickly.
Here is a picture demonstrating what I mean (The example is in a drawer, but will give you the concept.)

Once you have everything tucked away, label, label and label some more. Create age ranges such as newborn to three months, 6-9 and special occasion outfits. (I always try to separate the latter so you can easily get to them as the holiday approaches in order to see if the costume or dress fits.)
Stack the bins in a place you can get to them and put it on your calendar to go through them every so often. With clear bins and vertical folding, looking at the contents won't take much time at all.
It's also important to divide up any sentimental clothing and set them aside. It's okay to keep clothing you are attached to, but take it out of circulation so you don't spend time moving it and touching it over and over again.
All of the same principals can be applied to pregnancy clothing. Diving clothing up by tri mester or if you are looking to organize pre pregnancy clothing, by size.