I recently tackled another area of my home that's been bugging me.  I don't have a linen closet so I use an armoire in my bedroom for sheets and towels.  I will say, it's worked okay for a while.  However, as you can see in the before picture, the towels and sheets have a tendency to go wild and you can't pull out one without the whole pile crashing down.  The bottom cubbies have also become a place for things that don't really have a place.
You can click on any of the photos to buy these products.  
It took me about 30 minutes and $11 to improve this space.  I will remind you again, measure before you buy anything!  I bought shelf dividers for the space and they were too tall!  I used them in a closet instead (a project you'll see int he future).
The first thing I did was take everything out and dust the inside of the cabinet. I was pretty shocked that it was dirty inside!
Then, I ROLLED the towels instead of folding them.  This makes them easy to grab and go.  They stay wrinkle free and you can clearly see what you have instead of things getting buried in a  pile.  I put in some shelf risers like these from The Container Store.  About $5 a piece, they work great at separating things and making sure you can maximize your vertical space.
I then tidied the sheets and grouped them by size.  All of the pillow cases were put together as well as the hand towels and face clothes.  I took all of my cleaning clothes and instead of shoving them in on top of things, put them into a small plastic container like this one: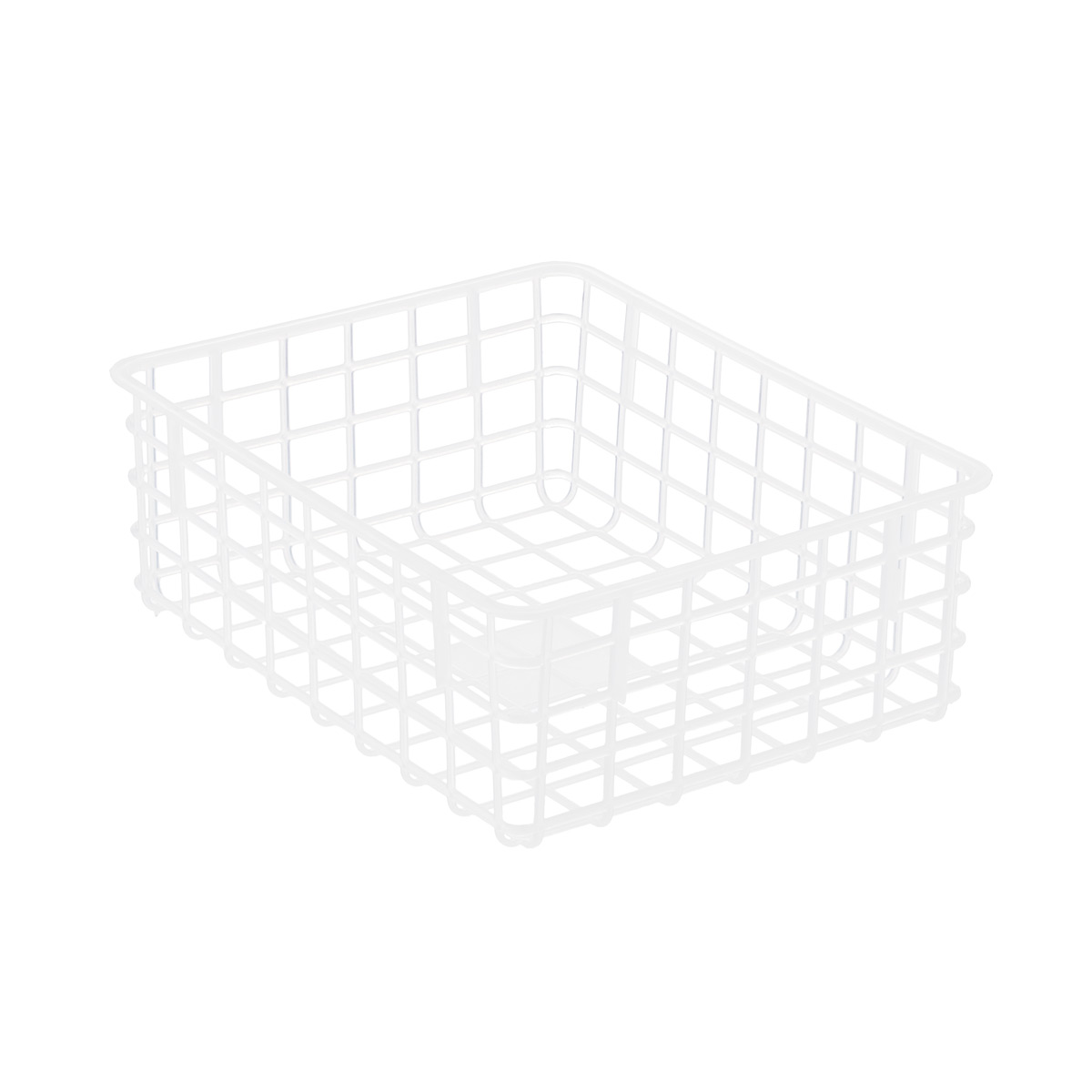 I keep my jewelry cleaning supplies in this cabinet and to make sure they didn't leak I tucked them into a Sterilite box.  
I bought these in a 12 pack on Amazon.  The prices changes, but they are about $1 each.  I always like to have some on hand for organizing projects and crafts I'm in the middle of creating.